payroll outsourcing solutions
Established in 2019, Easyweb LTD's software has been developed on Oracle Cloud Platform by our in-house professional team in Mauritius.
The software has been meticulously designed and calculated by our payroll expert Devina Beeharry to cater to your needs. 
Our software has been implemented in businesses of all sizes ranging from SMEs to large companies. Our product and services are aligned to best practices, in full compliance with good governance and updated employment legislations covering multiple sectors including distributive, financial, insurance, consulting, BPO etc
Beyond the horizon, the potential of our products & services have surpassed the frontiers of Mauritius.  Our software is sought after overseas with presence in Madagascar and Africa.
Contact us for a demo or presentation.  We are available for you to experience how we can adapt our system to ease your job and save you time.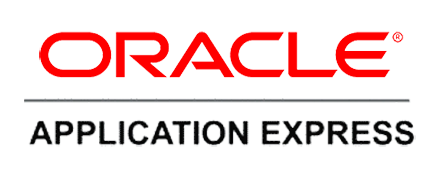 As an Oracle partner, we ensure compliance to GDPR
All our courses are HRDC registered and as our customer you are entitled for a refund.  
Meet Devina Beeharry - Your Trusted HR Business Partner
Devina Beeharry is a people and HR systems expert with 25 years of solid experience.
She strategises, builds and implements Human Resources and Payroll Solutions whilst leading a strong team with proven experience in HRMS support & Payroll outsourcing. 
An active game changer, shouldering responsibilities at an early stage in her career, Devina has supported and coached business leaders in Mauritius and overseas. 
Her 'façon de faire' and consulting skills have proven to be highly effective in HR process mapping and software implementation in businesses across all industries. 
Thank you Easyweb for making our lives easier. Since implementing Easyweb in 2019, we have saved a lot of time on end of month payroll processing. We also make very few mistakes. Easyweb has allowed us to use our valuable time elsewhere thereby increasing our productivity.
Tailormade and very user friendly, Easyweb is proving to be one of the success stories of Senator Club Mauritius. Their system is very effective both for payroll and HR related applications. All the staff of Easyweb are very professional, helpful and knowledgeable. We mainly appreciate their availability and the reactivity of Devina for our issues and requests.
EasyWeb is the perfect tool for companies to save time and have a seamless payroll process. In addition, the human touch provided by Devina and EasyWeb's team makes the client's experience even better. Always responsive, confident effective when it comes to queries and small issues. EasyWeb is a reliable partner and it has changed the way in which payroll is done. Thank you for making our lives easier.